2012
December 2012
Founded
EcgPlus Technologies Private Limited Incorporated with focus on software development for health care units.

2014
September 2013
Product Launch - Ecgdental Software
ecgPlus launch its first software for dental clinic. ecgDental+ is a comprehensive and user friendly clinic practice management software which automates all aspects of dental practice, including administration, record keeping as well as patient management.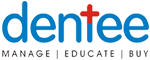 2015
April 2015
Started Working on dentee.com
A SAAS based platform for dentist with the objective of bring all the dentists on the platform.

2016
June 2016
Launch of dentee - Manage
Online comprehensive, fully integrated and innovative dental practice management software that can optimize the complete administration of your dental clinic

2018
January 2018
Launch of dentee - Buy
Online platform for dentist to order dental supplies online.

2021
March 2021
Launch of dentee - Discover
Online platform for patient find dentist and book appointment.

2023
April 2023
Launch of dentee - Educate
A business vertical to keep track of dental events and conference.